Your ITS partner with a shared vision. Check out some of our products below. Click on a logo to see more on any product.
ITS Software: QFree's Kinetic Signals
®
Advanced Traffic Management System (ATMS) software is a modern client/server application built using the modern frameworks and technologies. Kinetic Signals is designed from the ground up, utilizing modern Graphical User Interface (GUI) design standards. QFree delivers a true web-based, thin client platform with Kinetic Signals. Watch MAXTIME 2.0 Local Signal software,
click here
.

ATC Controllers: QFree Traffic Signal Controllers meet and exceed the current ATC, Caltrans, NTCIP and NEMA standards providing agencies with a robust, industry-leading, true open architecture hardware platform.

Connected Vehicle: QFree's MAXTIME cv
®
enables agencies to easily distribute real time J2735 connected vehicle information over the Internet to enable a wide range of third party applications. MAXTIME cv and Kinetic Signals cv are built upon the latest ATC, NTCIP and DSRC J2735_201603 standards.
Watch MaxTime cv in action (SPaT Challenge),
click here
.



Q-Free creates intelligent solutions for efficient, safe, and environmentally friendly transportation based on innovative technology and open platforms.






smartmicro® designs, develops and manufactures radar and hybrid sensor solutions for the traffic management and automotive industries. For more than 20 years they have been the leader in high performance radar technology. With their innovative high performance and high-quality radar products they aim for a safer, greener, and smarter future. Watch smartmicro in action,
click here.
​https://www.smartmicro.com/

FLIR
®
Intelligent Transportation Systems keeps roadways flowing safely and smoothly. Their video detection and monitoring solutions for traffic applications are used all over the world. By combining video cameras, thermal sensors, intelligent video analytics, and command and control software, FLIR has the field-proven solution to keep your roadways safe and running at peak efficiency.
Watch Bicycle Detection in action,
click here
.


ComNet Switches - the source for cost-effective communication solutions for your transmission challenge. When network dependability is critical, the transmission products you choose today affect how your network performs tomorrow. ComNet focuses on providing innovative communications networking solutions to the Security Market, Intelligent Transportation System Markets and Power Transportation and Distribution Market.


AXIS CCTV: Whatever youre looking for, youll find an Axis network camera to suit your needs. From robust outdoor cameras to discreet products for sensitive environments, we offer it all. Our cameras provide excellent HDTV image quality regardless of lighting conditions and the size and characteristics of the monitored areas. And they do it while minimizing bandwidth and storage needs to help you save energy. Analytic applications developed by Axis and our partners transform our network cameras into business tools. They can alert you to developing situations and help you make smart decisions about operations and resource allocation. Data can also be integrated with your other systems.



ITS Express Switches have been specifically engineered to handle the challenging demands of tough environmental conditions and High bandwidth, Real-time 1080P Multicast environments.



Blyncsy has created a unique traffic sensor that picks up your electronic signals as you pass regularly throughout the daywithout acquiring any of your personal or private data. These devices are housed in small, discrete boxes that are usually mounted on street or light poles. The data that we retrieve is completely anonymous and is housed in a secure database. This revolutionary service has made it possible to understand trends and give insights and analytics from the real worldlike Google does online.







Bosch Security Systems: Protecting lives, buildings, and assets is our aim. Our product portfolio includes video surveillance, intrusion detection, fire detection, and voice evacuation systems as well as access control and management systems.



Proxim Wireless is a leader and an early innovator in wireless technology providing high-speed, long-range and mobile broadband wireless solutions. Proxim Tsunami® MP-10100 is a very high throughput, high power, extremely reliable and cost-effective, near-line-of-sight point-to-multipoint (PMP) wireless solution. Proxim Tsunami® QB-10100 is a very high throughput, high power, extremely reliable and cost-effective, near-line-of-sight point-to-point (PtP) wireless backhaul solution.



Eberle Design is committed to a continuous program of research and development to support a complete offering of traffic signal cabinet auxiliary equipment. It is this program that has led to the development of a complete line of NEMA TS-1 and TS-2, 170/2070 and ATC/ITS type signal monitors, inductive loop detectors, isolators, power supplies, load switches, and flashers.




Southern Manufacturing Company has been innovating the traffic control industry for 75 years with custom-designed traffic control signage, illuminated signage, LED street name signs and specialty ITS, UPS, NEMA and flasher detector enclosures in aluminum or stainless steel. A pioneer in the use of LED lighting for illuminated street name and lane control signs, Southern Manufacturing works with engineers and municipalities to engineer solutions that save time and money while improving the accuracy of traffic flows that increase safety and reduce congestion.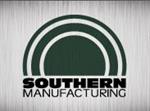 Products:
CT West offers a complete line of traffic control products including software and hardware for all size projects. Allow the CT West technical team to help you design and specify cutting edge products for your next project. Whether it is intelligent transportation systems, autonomous vehicle coordination, data analytics, parking, tolling or traffic equipment, we can help you succeed in this ever-changing industry. Please visit some of our technology partners below to see how the world of traffic control technology is changing.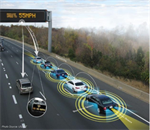 43300 Business Park Drive, Suite A106, Temecula, CA 92590

www.ct-west.com
info@ct-west.com
Office: 951.691.1385